THE PROJECT

Counter Colonial Aesthetics presents the work of Marginal Studio in the city of Palermo, an inquiry into the potential of migrations to reframe contemporary design function and visions. As the first release of a long-term engagement, culminating with a workshop space in the Zisa neighborhood, Marginal Studio and CRESM are presenting multiple material research developed in collaboration with a wide network of artisans, social workers, and migrants. Each one addresses an aspect of the phenomenon of global migrations in relation to colonialism and local knowledge.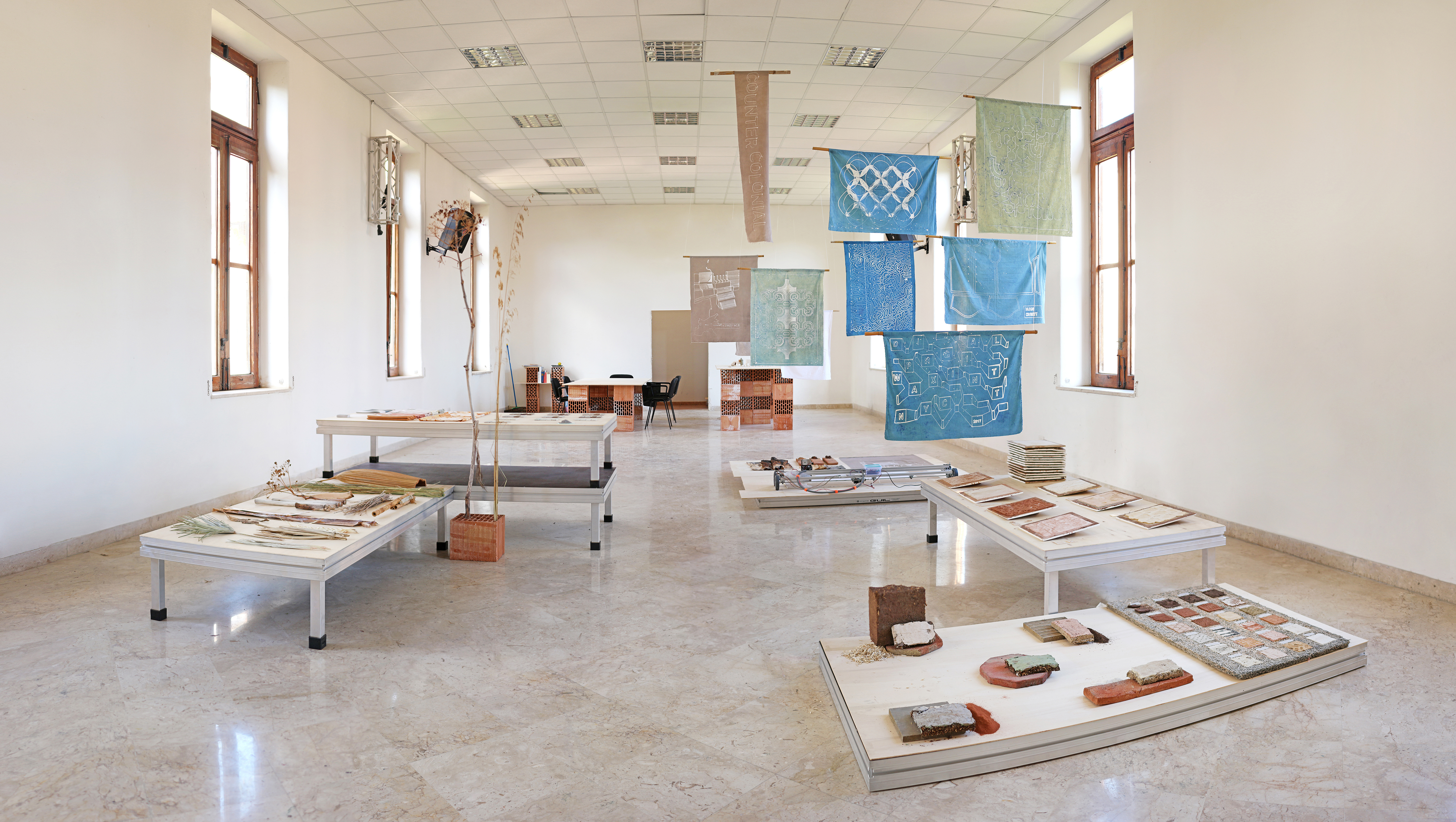 Counter Colonial Aesthetics is an investigation in Sicilian material culture inviting artisans to collaborate on a participatory platform revolving around the concept of shared heritage and diasporic identities. Counter Colonial means going beyond the simple acknowledgment that certain countries are exploited to grant richer countries their lifestyle, it means that territories and people also in Sicily are and have been exploited and denied of their cultural identity.
We articulate a constructive critique on economic inequality in material terms, rather than symbolic ones. Crafts are not only the holders of historical knowledge and trauma but also a mean to restore dignity and redeem oppressed and colonized cultures.

A series of traditional techniques are re-invented through technological devices and material experimentation; Sicily is seen as an informal laboratory of tangible and intangible knowledge, whose contemporary reality offers the potential for unique integration models. The field of research was defined based on a shared history of influence between Sicilian culture and other continents: natural materials and fibers, ceramic and raw clay techniques, woodworking (ebanisteria), silver making, textile prints, and tailoring.
By going beyond the verbal barriers and communication prejudices, Counter Colonial Aesthetics shows design as methodology and re-frame its role in post-industrial productions, while presenting co-design as an effective tool to learn from other culture and start a process of rediscussion of Eurocentrism.

The launch of Counter Colonial Aesthetics has a broad program of convivial events, workshops and open studio that aims to facilitate the encounter of vernacular Sicilian knowledge and cultures displaced by human migrations. From September to November 2018, members of Marginal Studio will be present in the space inviting guests to develop a project in touch with migrants and local craftsmen.
Marginal Studio, in collaboration with CRESM, is developing in Palermo a space for community engagement, where through the design of objects, architectures, and spaces, migrant communities and citizens are put in touch to create local productions and an alternative development for underdeveloped areas. Using crafts we aim to develop a constructive dialogue, bypassing language and cultural barriers.
FIND HERE THE PRESS RELEASE